This weekend I could be celebrating my five years as the marketing manager at Amherst Label. Instead of a party, I'm uploading a new STERLING website. My colleague and I at Amherst Label wanted to show a customer STERLING's capabilities, which dovetail beautifully with Amherst Label's art department's services.
Because of Amherst Label's 42 years as a top-quality label manufacturer, we know a few things about label design. But we specialize in manufacturing labels. When a customer needs marketing design work, it can start to leave Amherst Label's scope. Sometimes, our customers need a marketing design firm.
STERLING design & communications, a business I have owned since 1986, is a marketing design firm. Amherst Label was one of our favorite clients when, five years ago, we recognized that our client needed full-time marketing support. They needed a marketing manager. I recommended me.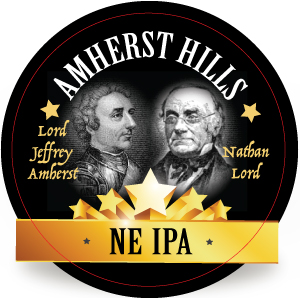 The move has been successful. I love being part of a team, executing Amherst Label's "Painted Picture" strategic plan (which I helped to produce), working to achieve the company's growth goals.
But I have a commitment to my field to share my talents and help good things happen. I continue to do that on top of my Amherst Label work. It's the best gig I could imagine.
This blog is about label design, which I thought I knew about five years ago. I have learned a lot more and am surprised every day at the intricacies of label design. Each industry is different and has different requirements. Shapes and die-cuts are fascinating. Materials are amazing. Textures, techniques and treatments are boundless. And yet there are bounds: label manufacturing is best left to experts. Adhesion. Durability. Flexographic, Digital or Screen printing. I can wholeheartedly say, after five years of education, that if you want a label, you want an Amherst Label.
And if you need a label designed and love your logo, your visual vocabulary and your brand, Amherst Label is ready to help.
If you'd like a logo review, a design supercharge or a brand renovation, STERLING can help.